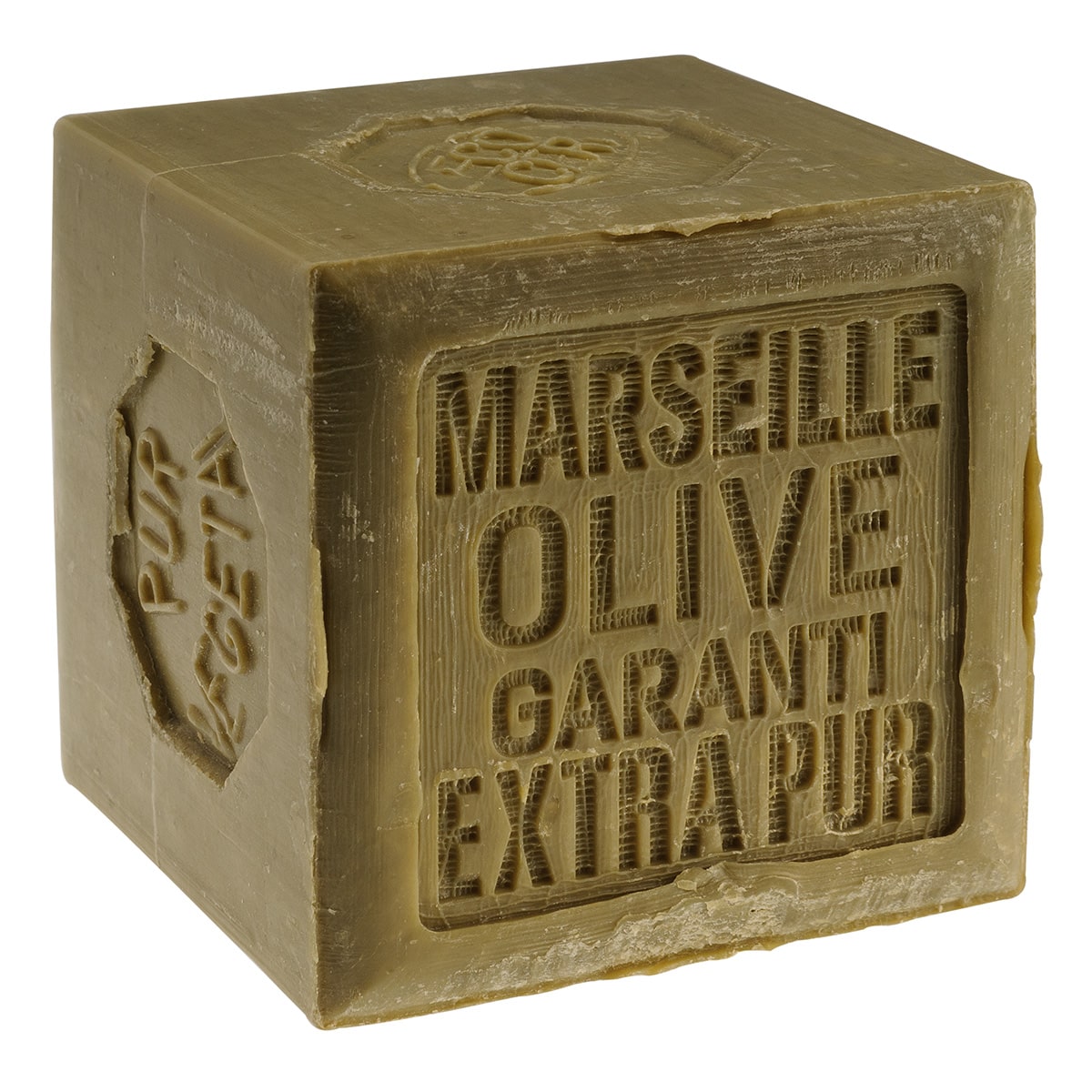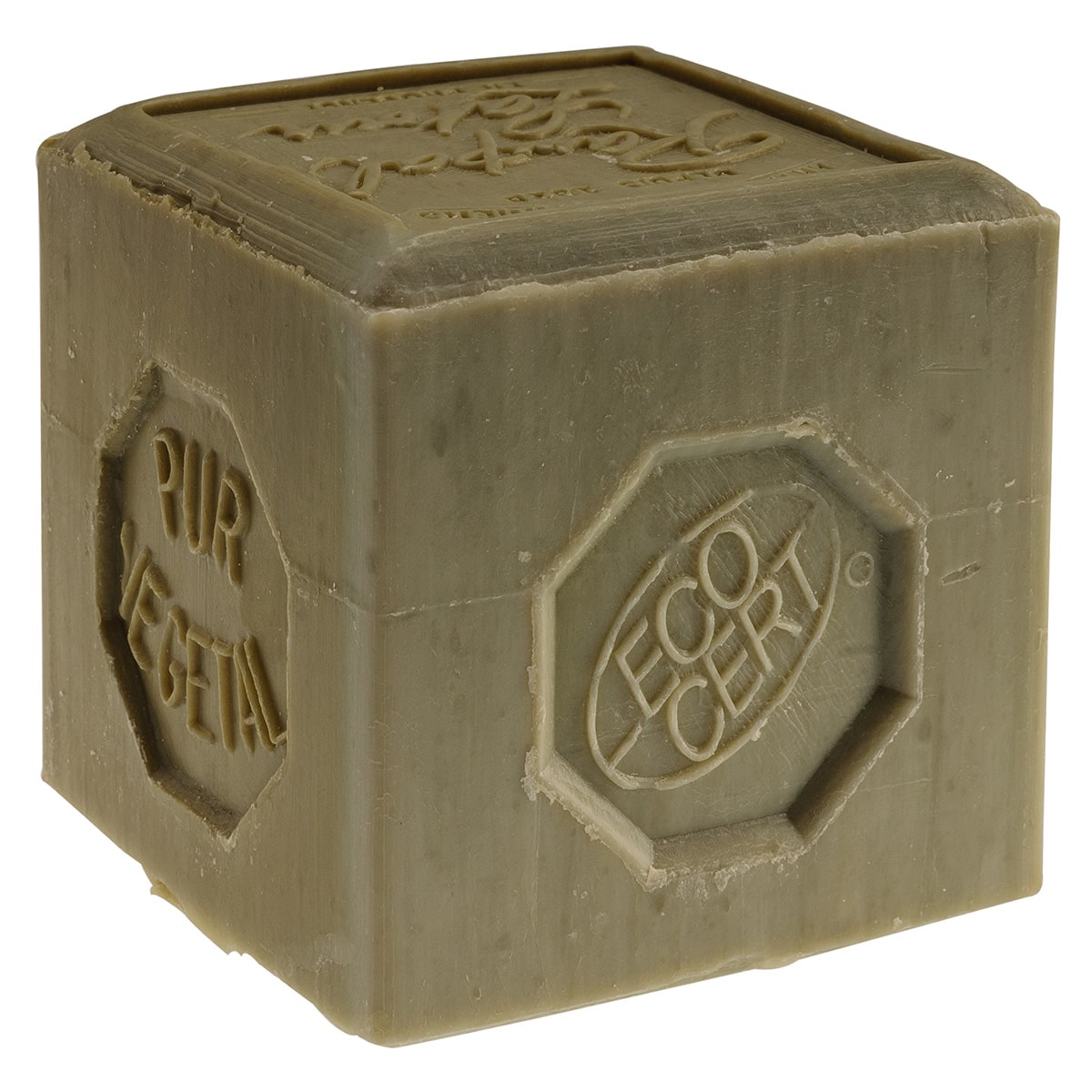 Marseille soap cube with olive oil 600g - Cosmos Natural
The famous multi-purpose Marseille soap with olive oil, ideal for the maintenance of the whole house. This traditional and iconic 600 gram format is an essential to have at home, it will be your most faithful ally in taking care of yourself and your environment.
Pickup currently unavailable at Boutique d'Usine Moderne
Marseille soap cube with olive oil 600g - Cosmos Natural
Boutique d'Usine Moderne
Pickup currently unavailable
201 Impasse Gaspard Monge
ZAC de la Crau
13300 Salon-de-Provence
France
+33490560728
Our green Marseille soap with olive oil is suitable for all frequent household needs. It's a must-have for everyday cleaning but also a formidable ally during major spring cleanings!

At Rampal Latour, we make our green Marseille soap in a cauldron using the traditional "Marseillais" process , which allows us to offer you an authentic product that respects tradition. The green tint of our Marseille soap is due to the use of our purified olive oil of exceptional quality.

The manufacturing process for our green Marseille soap based on olive oil is patented . It allows us to offer a Marseille soap in correlation with the environmental issues of our time, with economical production in terms of water and energy. Concretely, we consume 4 times less water and 7 times less energy than with the old process. In addition, this patented process, the result of 3 years of research, allows us to preserve glycerin with moisturizing properties, naturally present in soap during saponification. This property makes our Marseille soap non-drying for the skin and gentle on laundry.

Our extra pure Marseille soap is suitable for all skin types, including the most sensitive. And we are proud of it because it is a Made in France product, manufactured in our workshops in Salon-de-Provence, in Bouches-du-Rhône.
Our Marseille soap with olive oil contains 3% natural glycerin known for its beneficial properties for the skin. This dose is equivalent to that contained in a moisturizer, which nourishes and hydrates your skin in depth.

The glycerine in our Marseille soaps is naturally produced during saponification and not added.
Our green Marseille soap is eco-designed and made with 72% 100% purified vegetable oils , which must meet the most demanding regulations in terms of contaminants and toxicity. Thus, we offer you a soap of exceptional purity.

INCI ingredients: Sodium Olivate, Sodium Cocoate, Aqua(Water), Glycerin, Sodium Chloride, Sodium Hydroxide.

In other words, our Marseille soap with olive oil contains olive oil, coconut oil, water, glycerin, extra pure Béarn salt, and soda. residual necessary for the saponification reaction as for all soaps. Without perfume, without dye, without preservative, without additive, without any addition.

COSMOS NATURAL certified by Ecocert Greenlife according to the COSMOS standard. 100% from natural origin.
Our green Marseille soap with olive oil is versatile and practical for all the small jobs around the house . It is perfectly suited to frequent use thanks to its economical format designed to last . Place it all over the house!

Our Marseille soap is hypoallergenic, formulated to minimize the risk of allergies . It gently cleanses without drying out the skin thanks to its glycerin. Its short list of ingredients makes it a recommended soap for people with sensitive skin or prone to allergic reactions.

Discover the advice and tips on the virtues and uses of Marseille soap.
Le vraie savon de Marseille !
Naturel parfum.naturel merci.
Super format, très économique.
Excellent sur ma peau , moins d'eau pour le rinçage.
Savon de Marseille comme je l'aime. Nickel !